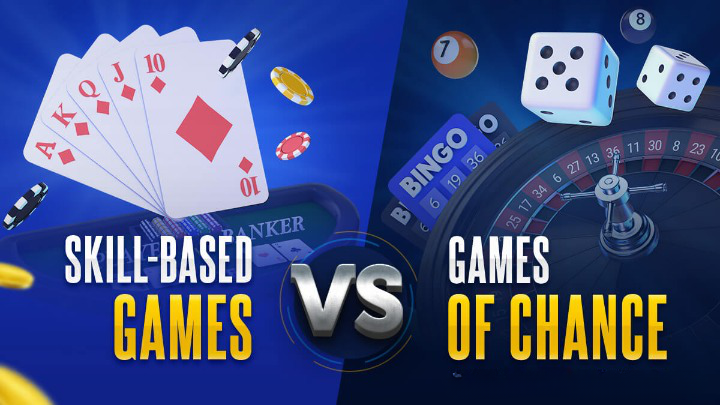 At the heart of every casino, the thrill of the game beckons players to try their luck and test their skills. As enthusiasts, we find ourselves torn between two major categories of casino games – skill-based and luck-based. Each type offers a distinct experience, catering to different personalities and preferences. In this comprehensive guide, we delve into the world of casino gaming, comparing skill-based and luck-based games, revealing their unique qualities, and exploring which might provide the ultimate casino experience.
The Art of Skill-based Casino Games
Skill-based casino games epitomize strategic thinking, mental prowess, and finesse. These games demand more than sheer luck; they require expertise, practice, and a deep understanding of the game mechanics. Here, we explore some of the most popular skill-based casino games that have captivated players worldwide:
Poker: Mastering the Art of Bluffing
Poker is the quintessential skill-based casino game, where players use cunning strategies and psychological warfare. It's a battle of wits, where a poker face and the ability to bluff can be as powerful as a winning hand. Successful players analyze probabilities, read opponents, and make strategic decisions to emerge victorious.
Blackjack: Counting Cards and Making Calculated Moves
Blackjack is another skill-based gem that requires sharp mathematical skills and a profound understanding of probabilities. Players aim to reach 21 without going over, making strategic decisions based on the cards they are dealt with and those shown by the dealer. Counting cards, though not illegal, is a tactic skilled players use to gain an edge over the house.
Chess: Where Strategy Meets the Casino
Recently, some casinos have introduced chess as a skill-based casino game. Combining the classic board game with gambling elements, chess enthusiasts can test their mettle and tactical acumen while placing wagers on their moves. This innovative approach brings a new dimension to the world of skill-based gaming.
The Thrill of Luck-based Casino Games
In contrast to the strategic prowess required in skill-based games, luck-based casino games revolve around chance and randomness. Players rely on fate to determine their success, making these games a thrilling and unpredictable experience. Let's explore the most popular luck-based casino games that keep players on the edge of their seats:
Slot Machines: Spinning the Reels of Fortune
Slot machines, the ever-present icons of casinos, embody luck-based gaming at its finest. With vibrant themes and engaging sound effects, these games offer an immersive experience. Players spin the reels, hoping to align matching symbols, unlock bonuses, and trigger big wins. It's a game of chance where anyone can hit the jackpot with a single lucky spin.
Roulette: Betting on the Wheel of Destiny
Roulette is a mesmerizing luck-based casino game centered around a spinning wheel. Players place bets on numbers, colors, or combinations, and the croupier sends the ball on its thrilling journey. The exhilaration intensifies as the ball slows, and the outcome determines the winners. It's a game where fortune smiles upon the lucky few.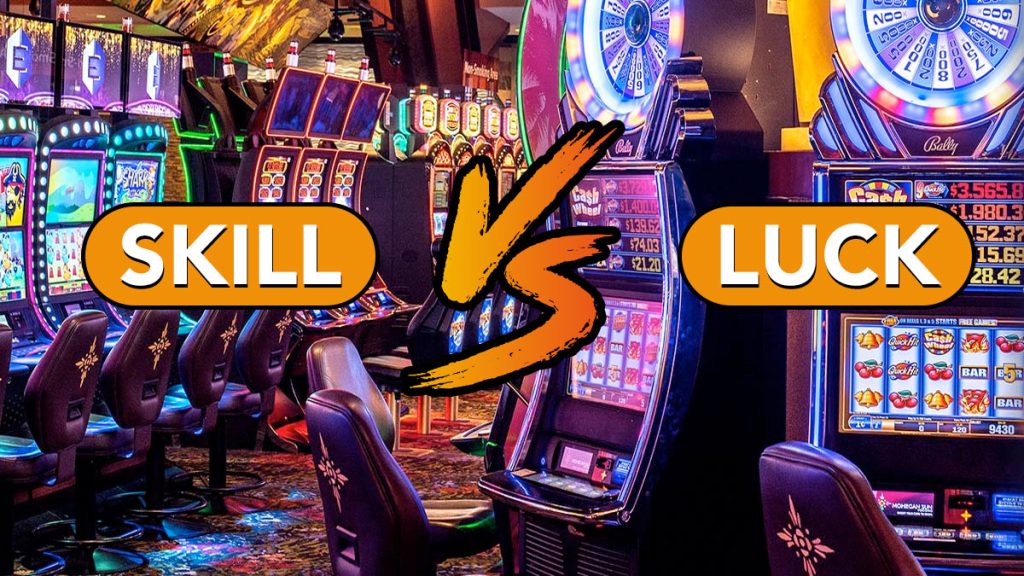 Baccarat: Riding the Wave of Luck
Baccarat is a classic card game that relies heavily on chance. Players bet on the game's outcome, backing either the player or the banker. The hands are dealt, and the cards reveal the winner. Simplicity and luck intertwine in this elegant and fast-paced game.
The Ultimate Casino Experience: Finding Balance
As we examine the contrasting worlds of skill-based and luck-based casino games, it becomes evident that the ultimate casino experience lies in striking a balance between the two. While skill-based games showcase our intelligence and analytical abilities, luck-based games offer excitement and anticipation.
The key lies in understanding our inclinations and desires as players. Some may prefer the challenge of skill-based games, honing their strategies and competing with others. On the other hand, luck-based games appeal to those seeking spontaneous and carefree entertainment.
Enhancing the Casino Experience: Embracing Technology
The casino industry has embraced technological advancements to enrich the gaming experience further. Online casinos have flourished, offering diverse skill-based and luck-based games accessible from the comfort of our homes or on the go. Virtual and augmented reality technologies have also entered the scene, taking immersion to new heights.
Conclusion: The Unending Allure of Casino Games
In conclusion, the allure of casino games, whether skill-based or luck-based, remains unwavering. Each category has its appeal and caters to different player preferences. Skill-based games challenge our intellect and sharpen our abilities, while luck-based games provide exhilarating moments of chance and excitement.
The beauty of the casino lies in its diversity, offering a wide range of games to suit every taste. Whether you find solace in skillful calculations or joy in the randomness of luck, the casino floor promises an unforgettable experience.
So, next time you step into a casino or log in to an online gaming platform, consider your inclinations and choose the games that align with your desires. Embrace the variety, and let the dice roll or the cards shuffle as you embark on a journey filled with anticipation, entertainment, and the potential for great rewards.